Back in April, I went on a last-minute trip to Walt Disney World in Florida. It was a totally spur of the moment decision and although it may not have been the wisest move financially, I don't regret it at all. It really was the best holiday I've ever been on in my life, and I'm already plotting and planning how to get back there as soon as I can afford it.
Things I learned on my first trip to Walt Disney World
That's not to say that I didn't learn a few lessons on my last-minute adventure! Having experienced the Disney bubble well and truly, I can now see how people spend such a long time planning and preparing for a trip to Disney World. There are whole websites dedicated purely to Disney planning, which tells you the scale of the adventure you'll be going on.
I've still got to write up some of the posts I have planned for each park and all the experiences, but today I'm going to share some things I learned on my first visit to Walt Disney World.
Hopefully, they'll prove helpful to anyone else who is planning a trip, or even to someone who, like me, flew by the seat of their pants and didn't prepare at all! There are so many different options for tickets and passes that it can get a bit confusing, so here's my super quick lowdown on some essentials.
So, let's jump in with some of the biggest things I learned during our trip to Florida. This post contains some affiliate links to help you with your Walt Disney World planning if you're thinking of visiting the most magical place on earth too!
WDW planning top tip: don't underestimate the size of Walt Disney World
I'll admit, I completely underestimated the place. I mean, I thought it'd be big, but I didn't really consider exactly how big. All I had as a frame of reference, in my defence, were a couple of trips to Flamingo Land to go on, so my idea of 'theme park big' really didn't compete at all with 'Disney World big'.
The place is massive. Massive. Don't be surprised if you end up with swollen feet/ankles/knees after your first few days. You don't really notice it at the time, but the sheer amount of walking you're going to do on this trip is astounding. Great news if you're actively trying to get your steps in though!
Make sure you pack some sensible footwear (God, that sounds so middle-aged) because you're really going to need it. Thankfully, I took two pairs of trainers as well as a pair of sliders and I think I spent more time in the trainers than I ever expected to on a holiday in 30-degree heat. Also, trainer socks. I know, it's hot, but believe me, it'll be much worse without them when it's sweaty and you've been on a water ride. Squelching around for hours afterwards is not fun.
Also, be prepared for multiple modes of transport. We hired a car, but even then we had to get on a tram from the car park to the front gates, then onto a ferry across the lake to the actual park. There's a lot of transport and travel time involved here, so make sure you factor that time into your plans too.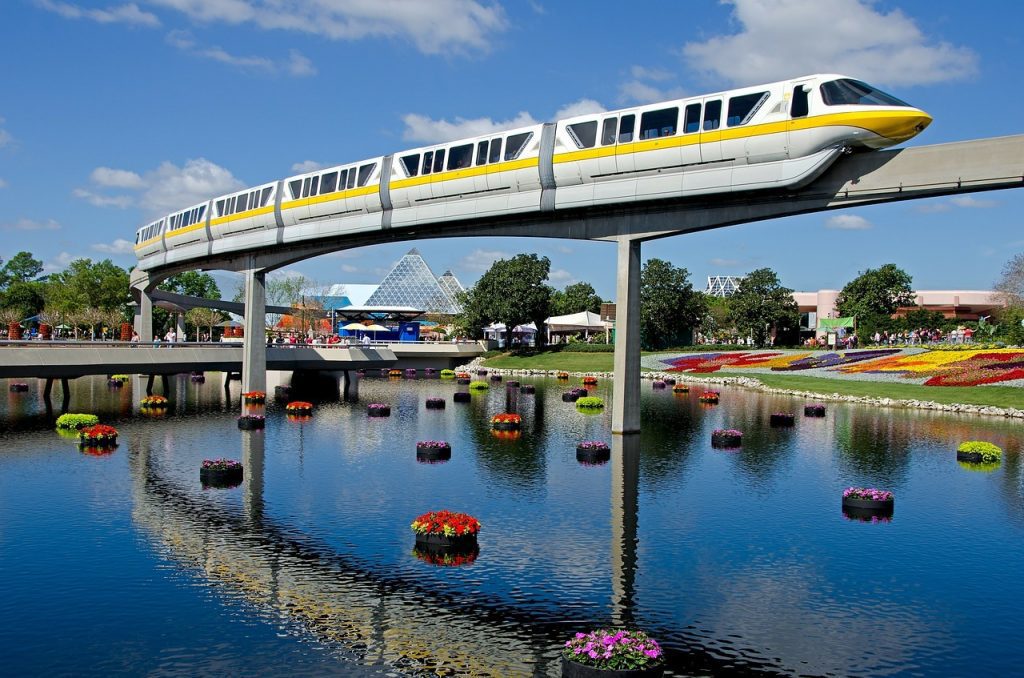 Plan your meals ahead of your trip to Walt Disney World
My biggest tip from our visit to Walt Disney World would be to consider taking packed lunches. If you remember to take nothing else in your suitcase, remember to take an empty backpack which will hold a couple of water bottles. Then, when you get to Florida, hit the nearest Walmart and stock up on packed lunch supplies.
It will save you a lot of money and hassle when you're actually in the parks. I say that because, in all honesty, the food at Walt Disney World isn't that great.
We took a packed lunch with us every day, which might seem a bit sad, but the thrifter in me is glad we did, because not only is the Disney parks food not the best in terms of quality, it's also incredibly expensive. It's a real shame when you've already paid such a lot of money to actually be there in the first place, and possibly the only thing that I really wasn't happy about while we were there.
So word to the wise, you can bring a packed lunch into Walt Disney World, and I'd definitely advise doing so, otherwise, you're going to be left feeling pretty hungry as well as even more out of pocket. Unless of course, you're on the Disney Dining Plan, which is something I'll definitely be looking into for our next trip!
Make sure you fill up some water bottles each night at your accommodation too and take them to the parks with you the next morning. I stuck ours in the freezer before bed and let them cool us off throughout the next day. Worked a treat and saved us a fortune!
Get the most out of your Disney Parks days by researching the experiences
The tickets I bought included FastPasses, which are basically like priority passes for rides and experiences. You can use your FastPasses on three Disney rides or experiences a day, and once you've used one you can then re-book another using the My Disney Experience app on your phone, which is pretty cool.
What I'd say is try and do a bit of research beforehand about which rides or experiences you really don't want to miss out on. Some of these FastPass slots are snapped up so quickly that you can miss out on a ride you'd really love to go on. We missed out on the Slinky Dog Dash rollercoaster because there were no FastPass slots left and the standing queue time was over two hours. There was absolutely no way I was standing out in the sun for two hours with a five-year-old, so, unfortunately, that's one ride we missed out on.
However, you can sometimes catch a lucky break and grab a FastPass for a ride during unusual hours, so consider whether or not you really need to be booking your rides for the middle of the day when everyone else is. Could you get on the rides you really want to go on by heading to the parks at a more unconventional time? Most of the Disney Parks are open till late, with Magic Kingdom staying open until 10 pm and sometimes a lot later!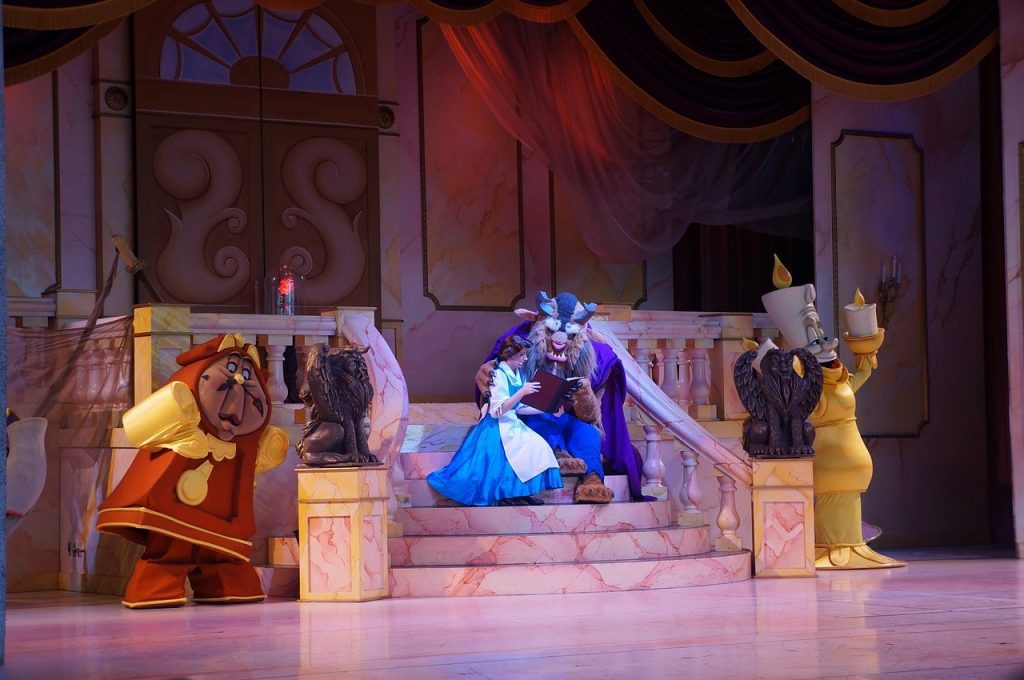 Another thing I'd suggest is to do some research on the experiences you probably shouldn't use a FastPass on. By this I mean which are the ones that it'd be wasteful to use one of your three options on. Some of the shows, for example, can be booked with a FastPass, but really everyone just walks into the auditorium at the same time and takes a seat wherever they like. So in that scenario, it doesn't really make a huge difference if you have a FastPass or not. Basically, it pays to have a look into the must-do events and decide which ones you really want to reserve a slot for.
Prepare yourself for the heat in Florida – it's not the kind of heat you're used to!
As a British person, I get stressed out when it starts to reach 19 degrees. I knew it would be warm in Florida but I was expecting European warm. I was not prepared, let me tell you!
Florida is a humid, subtropical and tropical (in the south) climate. The heat is intense and the humidity is bizarre. It's not unbearable (at least it wasn't in April), but it's ever-present and although you soon get used to it, its nothing like the heat we occasionally get here in good old Britain.
Make sure your clothes are lightweight, not clingy and are of a material that isn't going to make you sweat even more than you already are. I wore a polyester/chiffon type playsuit for one mid-afternoon trip to Hollywood Studios and the regret was almost instantaneous. Sweaty underboob is one thing when it's not visible, but when your polka-dot polyblend betrays you then there's really not much else you can do but to style it out and pretend you've been on another water ride.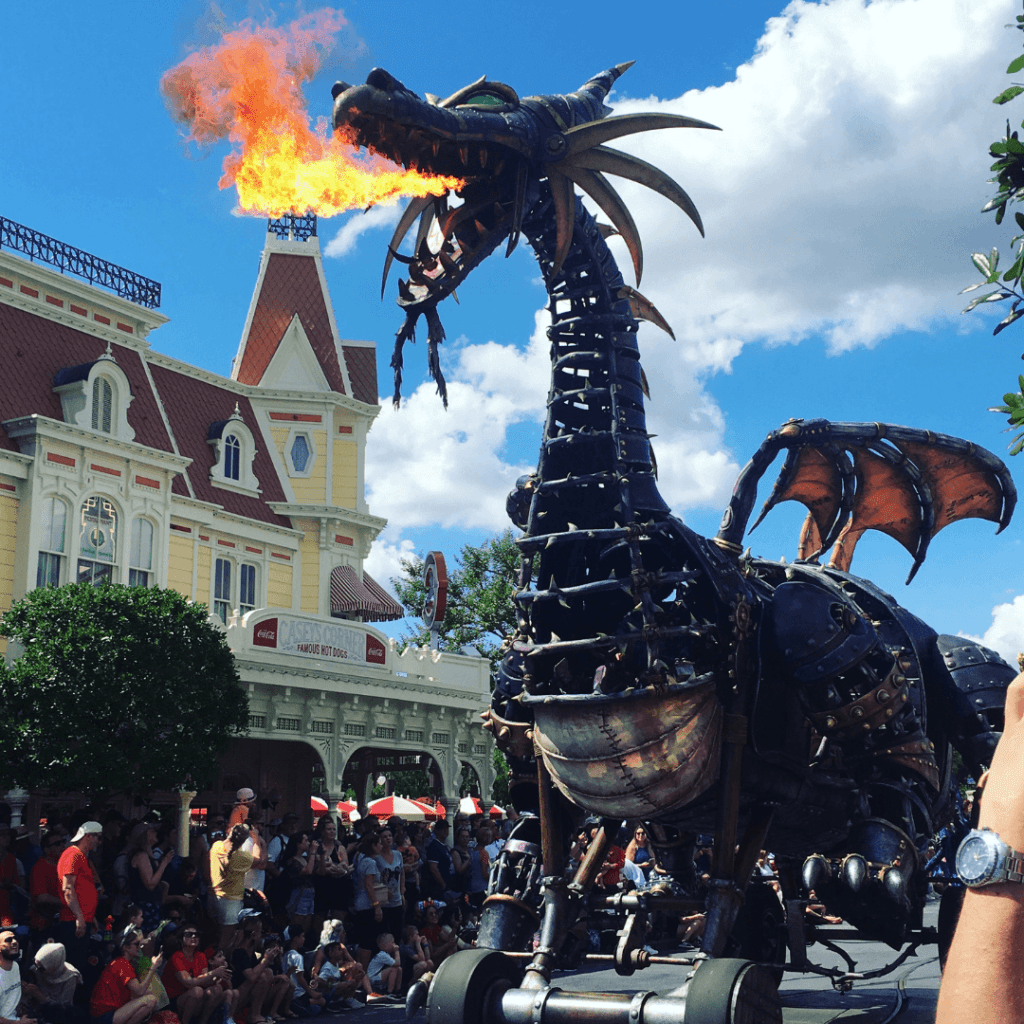 Also, you really, really need sun cream. Miraculously I didn't burn on this trip, despite the temperatures getting up to 33 degrees on most days. The factor 30 stuff I brought from home wasn't quite cutting it, so on our first trip to Walmart, I stocked up on their own brand factor 50, which came in roll-on stick format, which I was really impressed with. Why don't we do that at home? So much less mess and so much easier to carry around!
Anyway, I can't stress this enough; apply your suncream. Every day. You can buy it there if you run out and there's absolutely no excuse when you're going to be spending the majority of your days walking around in the tropical sunshine of southern Florida.
Unexpected things about Walt Disney World – you're going to be surprised at how friendly people are
It's like nothing else I've ever experienced. I don't even just mean just at Disney World, where you may expect it (I didn't), but the whole place just hums with happiness. It's weird, but brilliant at the same time. You'll probably be a bit taken aback by it at first, but after a while, it becomes so refreshing, it's infectious.
I'm quite a cynical person, and I honestly think the warmth and friendliness of the people I met on my trip to Florida was game-changing. I'd never experienced anything quite as surprising as someone stopping to have a conversation with me in the middle of the day just for no reason other than to be friendly. You just don't ever get that here in the UK. Ever.
The happiness is contagious, and I'd challenge anyone to not spend more than a week at Walt Disney World and not feel like they were in the best mood of their lives.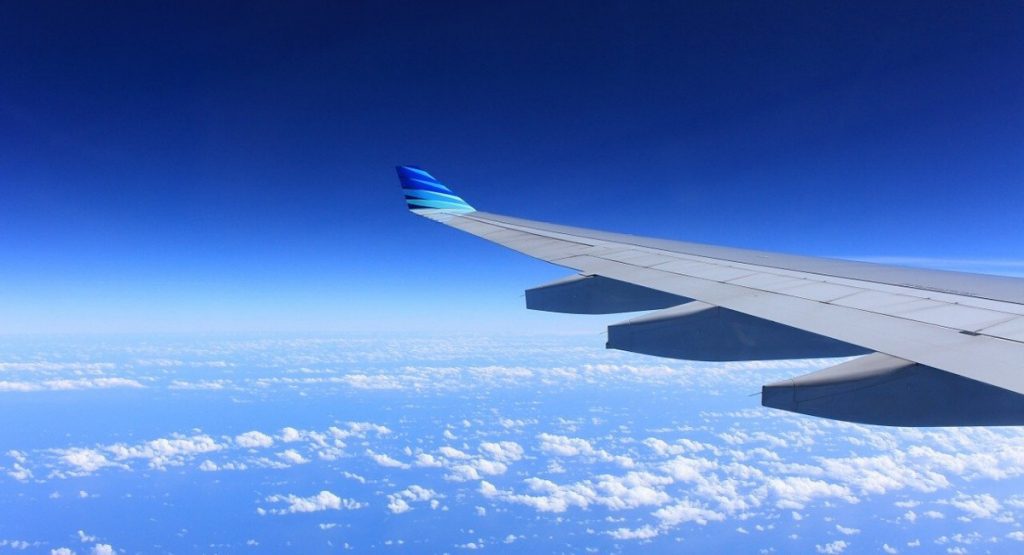 You're going to experience the post-Disney blues
I genuinely think I cried about ten times on the last day and on the trip home. It was not something I was expecting at all, but be ready for the post-Disney blues to hit hard. It's one of the reasons I haven't been able to write up my other posts about Walt Disney World yet, because I instantly start looking at my holiday photos and wish I was back there again!
I also now have a renewed sense of love for all things Disney. I always loved it as a child, but as an adult, I suppose it's just one of those things you bury in your pursuits of being a grown-up. My holiday brought back loads of happy feelings I'd left on the doorstep of childhood, and you know what, I'm glad. I came away from Walt Disney World feeling happier and more content than I had in years, and if being able to embrace a cartoonish love of stories enabled that, well then I'm here for it.
You may find yourself feeling a bit depressed after two or more solid weeks of pure, infectious Disney happiness. That's totally normal (well, I think it is, anyway) and you're bound to find it a bit strange getting back into your normal routine.
Once you've had a taste of it though, you'll find that you're probably already planning your return trip. I know I am, even though I have no idea if I'll ever be able to afford to go back there again! It's a very expensive holiday, but in my eyes it was worth every penny, especially knowing how much joy it brought the whole family.
---
Are you planning a trip to Walt Disney World?
So there you have it, a few things I learned from my first visit to Walt Disney World. There are definitely loads of other things to talk about, such as types of character experiences, parking, accommodation and other events around the Disney parks. But I'll save that for another post, before I start getting too bummed out about not being back there already!
How was your first visit to Walt Disney World? If you've been before and think there are things that other first-timers could learn from then pop them in the comments below and let me know.
You can also check out my Walt Disney World boards on Pinterest for further information and insider views, and don't forget to catch up with me on Twitter too.