The North East of England sometimes gets a bit of a raw deal, reputation-wise. Aside from Newcastle, most of the media coverage our geographic region gets can be questionable, to say the least. As a native, this is kind of annoying, but not entirely unexpected. The North East is one of the most socio-economically disadvantaged areas of the UK, and has been hit incredibly hard by the last decade of austerity.
However, while we may have some major cultural and political issues going on, there's a lot of positivity to be found in the North East too. Sometimes, this is all too easily overlooked. One of our greatest assets is our beautiful coastline and fascinating heritage. So, I think it's time to uncover a few hidden treasures right here in my homeland.
Today I'm sharing five secret spots in North East England that you really should visit at some point in your life. It's not all brown ale and black and white stripes up here, you know?
Ok, a fair bit of it is brown ale and black and white stripes, but there's so much more to the region than that!
Why take my word for it? Well, aside from being an actual dyed-in-the-wool product of the North East, I've lived in and travelled my home region fairly extensively for the last thirty odd years, so I can share a bit of insight into some hidden gems. Despite having moved abroad at one point, I've always come home to my old stomping ground. And not just because of the affordable living costs either.
That's not to say I can tell you everything about North East England, far from it. There are some incredible places here that I've been too lazy to actually get out and see for myself yet. Which is why I reckon you should definitely head here and see it for yourself someday.
Five Secret Spots To Visit In The North East

1. Seaham Harbour
Seaham is a little harbour town on the East Durham coastline, not too far from Sunderland. With a rich history of coal mining and beautiful clifftop views, there's a lot to love about this little place. Seaham is home to one of the oldest churches in the UK, and has an incredible spa in Seaham Hall. But it's the Harbour Marina that's worth checking out first.
As well as having a range of shops and cafes, the Harbour Marina now has an Activity Centre where you can try out a range of activities like paddle boarding, kayaking, climbing and cycling. You can also visit by boat and dock at the Marina all year round. If you've got a boat, I mean. Not many of us do. Still, it's nice to have options!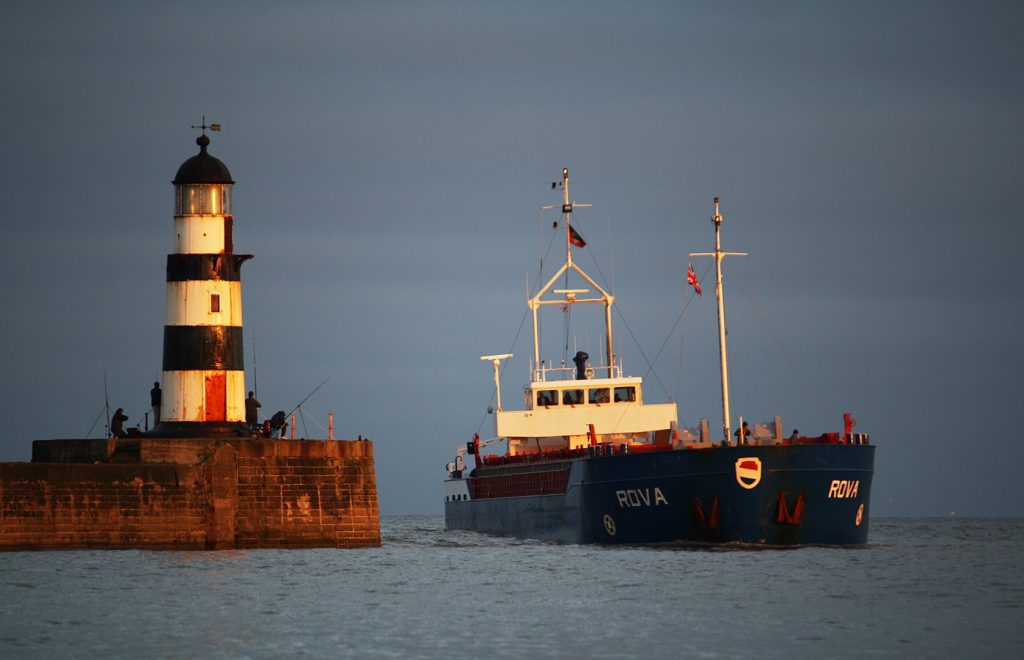 Having been to Seaham many times, I can vouch for the natural beauty of the place. Plus, it has the most incredible ice cream shop on the seafront, which to be honest I'd recommend a visit to, purely to try out some of the sundaes.
The thing I love most about Seaham though is that it's relatively unspoiled. Most visitors to the North East rarely venture outside of the classic hotspots of Newcastle, Gateshead and Sunderland. The East Durham coastline is packed with beautiful beaches and they're only about twenty-thirty minutes out of the cities.
2. High Force Waterfall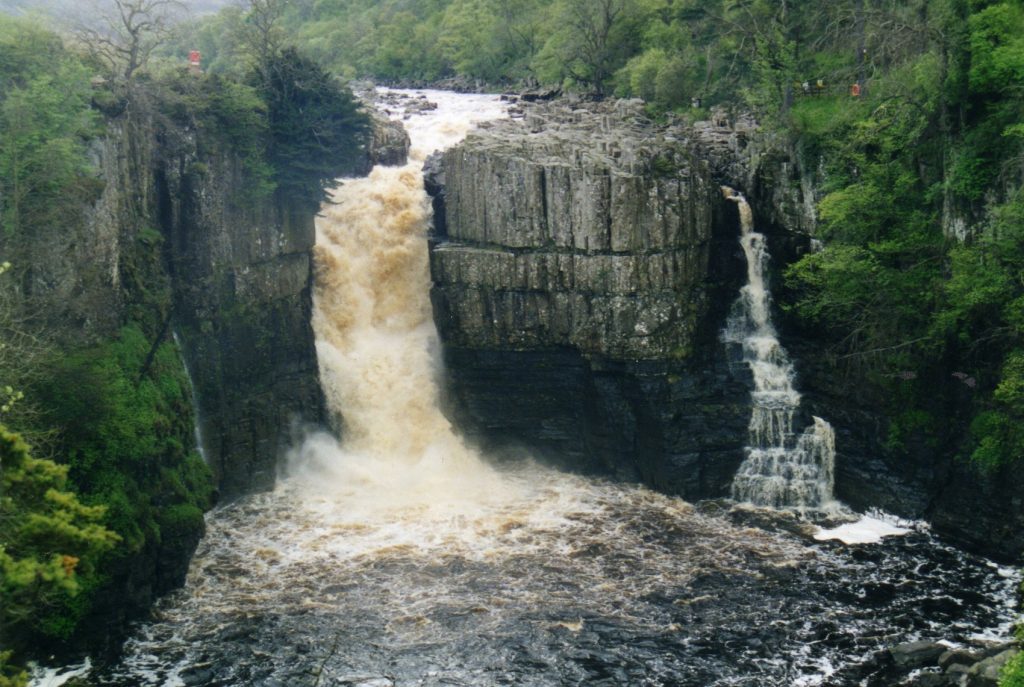 An incredible waterfall on the River Tees, High Force is another secret spot in the North East that deserves a bit more recognition. We're not that well-regarded when it comes to natural beauty, but there's no denying that High Force is a breathtaking sight.
It has a twenty-two-metre drop, making it one of the highest waterfalls in England, and it's accessible free via the public footpath of the Pennine Way. or via the Raby Estate which is near Staindrop in County Durham (but you have to pay to enter in that way, as it's privately owned land).
High Force's name is taken from its Nordic counterpart of 'High Fosse'. Pretty cool, right? I mean it's a waterfall, what's not to be impressed by?
3. Hardwick Hall Country Park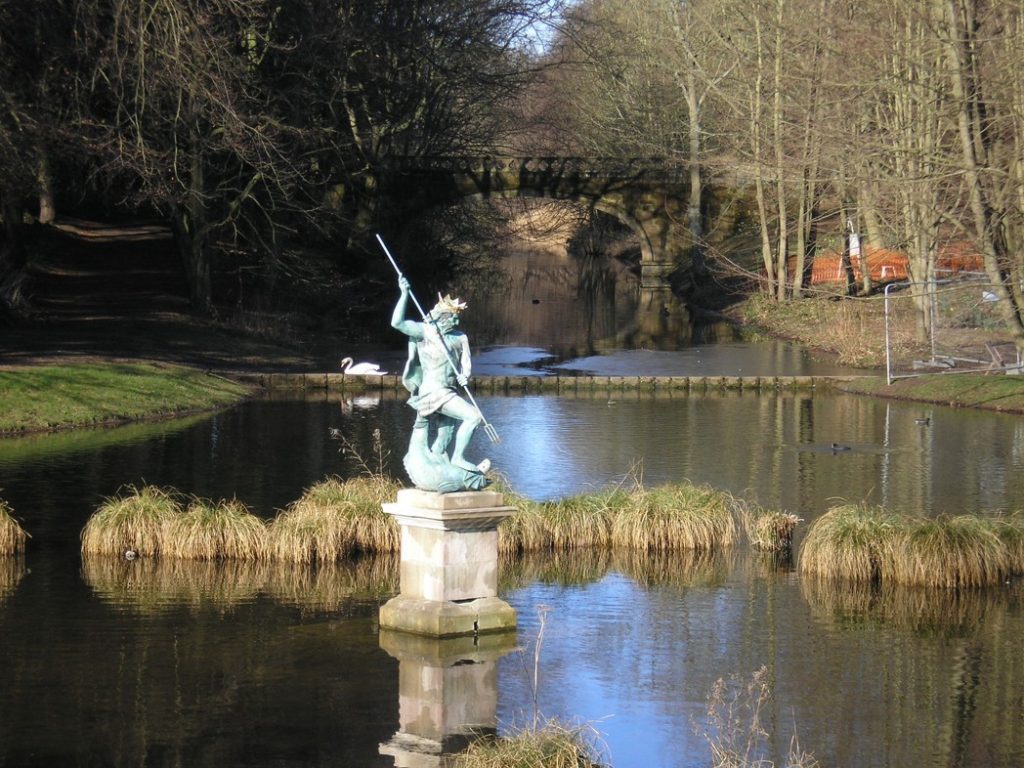 Hardwick Hall Country Park is one of my favourite secret spots in the North East. It's a fantastic way to spend an afternoon with the kids if you're into exploring areas of natural beauty and 'exceptional historical interest' (according to the Register Of Parks and Gardens, anyway).
I was there at the weekend with Small-Me, as they regularly put on activities for children and families such as woodland walks, den building workshops, wizard trails and Gruffalo hunts, many of which are free of charge.
Again, this secret spot can be found in County Durham (I'm seeing a pattern here), near to the town of Sedgefield. As an aside, Sedgefield also has a pretty nice racecourse, if you're into horse racing too. The park itself is naturally beautiful of course, but there are so many activities going on there too it's pretty difficult to get bored.
Anyway, Hardwick Park is a gorgeous place to spend a sunny day out. It has a visitor centre, exhibition space with lots of interesting local art and history inside, a classroom and also provision for birthday parties. We were there at the weekend for a birthday party as it goes, and it was honestly one of the best kids parties I've ever been to.
Hardwick Hall Park also houses Hardwick Hall, a truly gorgeous spa and hotel that I always lust after when walking past it. One day Rodney, one day.
4. Tynemouth
I have a real soft spot for Tynemouth. It's one of the most beautiful and underrated places in the Newcastle area. Located right on the coast to the northeast of the city, Tynemouth sits on the mouth of the River Tyne as it flows out to sea. You can get there via the Tyne & Wear Metro if you're staying in the city and don't fancy the drive.
Tynemouth's a real jewel in the crown of our region in my eyes, with gorgeous beaches, beautiful houses and a thriving community of independent artists and businesses. King Edward's Bay is a small and beautifully unspoiled beach on the Tynemouth seafront, and you can see the ruins of the ancient Tynemouth Castle and Priory from it too.
I have really fond memories of visiting Tynemouth when I used to live in Newcastle. The proximity of the sea made it feel like a home from home for me, and I always wanted to move there permanently one day. It also has a small but popular Aquarium, where I took Small-Me on her first birthday. She was sick in the car on the way there, I'll never forget it.
Anyway, Tynemouth is a fantastic place to visit if you are planning on a trip to the North East.
5. Durham University Botanic Garden
Some might think this is an odd choice, but right in the heart of Durham City is a secret spot I think everyone should visit at some point. Durham University Botanic Garden is open to the public and attracts around 80,000 visitors a year. Set in ten hectares of woodland, it's a great place for people of all ages to spend some time with nature.
There are a wide variety of exotic plants and flowers to explore at the Botanic Garden, as well as a rainforest section in their greenhouse. Its affiliation with the University means they place an emphasis on science, art and educational activities as well as the opportunities for families to take part in crafts, storytelling and other workshops.
I visited the Botanic garden a lot when I was training in Durham, and its a great way to experience the beauty of nature right from within the city's historic setting. Definitely worth a visit if you are heading to the North East area.
---
There's More To Come
These are only five of my favourite secret spots to visit in the North East. There are lots more fantastic hidden gems to uncover in the region, and I hope that when the North East does get painted in a negative light, people will stop to consider the good parts alongside the bad.
What are your favourite places in the North East, if you're local or have visited before? Let me know in the comments or as always, you can share your thoughts with me over on Twitter or Facebook.