It's really not easy finding the right products to get started with the curly girl method. Here in the UK especially, it can be a minefield! So today I'm sharing some of my favourite curly girl method products for beginners, UK style. I'm a big believer in saving the pennies, so these products are all available on the high street or online.
Curly Girl Method Products For Beginners
As far as I know, all of the products listed here are curly girl method approved, but as always, check to see they're a good fit for you. There might be a product here that needs double-checking, but to the best of my knowledge (and I've looked at a lot of bloody labels in supermarkets), these ones are ok.
You might also want to check out this post on curly girl method ingredients to avoid, so you can check out the CG-friendliness of the products you've already got.
Remember, not everyone has the same type of curly hair. So what will work well for me might not necessarily work well for you. Do your research, but these are a few of my recommendations for starter products.
A disclaimer though. Some of the links shared here are affiliate links, which means if you click through and make a purchase on them, I'll earn a small commission. However, that doesn't mean I don't genuinely recommend these products, because I do. It just means I can use those few pennies from the click to help keep my blog up and running.
Anyway, here are some of my favourite shouts to get you started on your journey to amazing curly hair!
Getting started with curly girl method products
When I first started looking for curly girl method products for beginners I was totally overwhelmed. The sheer amount of creams, custards, conditioners and co-washes made my head spin. Thankfully, one of the best things I learned was that the most suitable products for my hair weren't necessarily the most expensive ones.
Sometimes you've got to test things out to see if they work for you or not, so bear in mind that your hair will tell you instantly if a product isn't right!
Lo-Poo/Detox shampoo
When you first start the curly girl method you'll want to do a final wash with a sulphate shampoo to get rid of all the silicones from your hair once and for all. This will be the last time you use your sulphate-packed shampoo, so after this, kiss it goodbye and start looking for a lo-poo (lathers a bit but still curly-girl friendly) or a detox shampoo.
Hang onto your old one though because you can (and should) use it periodically to clarify your hair. What I mean by this is for wavier curls or people living where the water is hard, you'll find product build-up becomes an issue more frequently. That's why once in a blue moon it's not a bad idea to reset the cycle and do a new 'final wash' and start over again.
For the final wash, I'd use Johnson & Johnson's Baby Shampoo.
I also use a detox shampoo from time to time. This is mainly for my hair specifically, you may not need to do this. I live in a hard water area and my curly hair is quite fine, bordering on wavy. So I tend to find product build-up is an issue. For this reason, I use Noughty's Detox Dynamo shampoo or their Wave Hello Curl Defining Shampoo once every couple of weeks, just to try and lift some of the stickiness off my hair.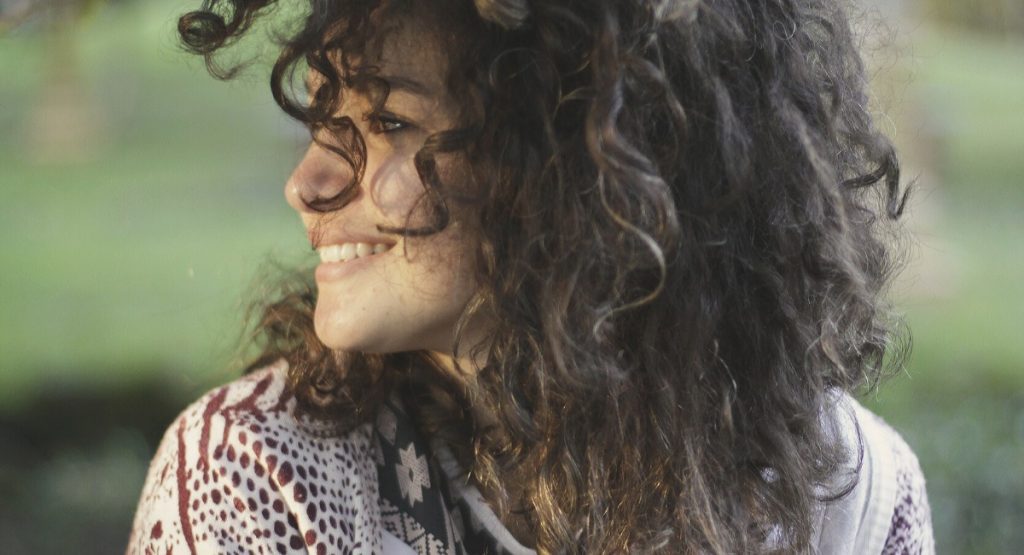 Curly girl method co-washes
Co-washing is a fundamental aspect of the curly girl method. You need to find the right co-wash for your hair, but this is a staple that most curly girls will recommend as a starter product. It's at the more expensive end of the scale for me, but it's the one I started out with and I did see amazing results pretty soon after I got used to ditching shampoo.
Check out this Coconut Co-Wash from As I Am as the first port of call and see how your hair gets on with it. Some hair types don't tolerate coconut that well, but for most, it's a great place to begin the curly girl method. It's really highly reviewed too and has a light, inoffensive texture and scent that will help you feel like you've actually washed your hair.
Another great staple co-wash is this 1 Hit Wonder by Noughty. It's curly girl method approved and has a lovely fragrance too. I'd give this a go if you don't get on too well with the coconut co-wash, or if you're looking to start out with something a bit cheaper. It's the one I use most frequently now, although I do wish it was in a tube rather than a pump bottle, but that's me being picky.
Conditioners for the curly girl method
Here's where it can get a bit more complicated. You'll use a conditioner after your co-wash, but not all conditioners are equal. These ones, however, are great curly girl method products for beginners and will help you kickstart your curls. Check out the following from the list:
Noughty To The Rescue Conditioner – for dry and damaged hair (which yours probably will be after detoxing from shampoo)
Superdrug Rosehip & Cactus Conditioner – the extracts line has been discontinued (sob) so this is the next best alternative!
Tresemme Botanique Nourish & Replenish Conditioner – one for the fans of coconut and a good starter conditioner for the curly girl method
OGX Shea Soft & Smooth Conditioner – Silicone-free formula with shea, an ingredient that lots of curly girls swear by.
Inecto Conditioners – These are available from Home Bargains, Savers and Bodycare. They're really affordable and great for beginners to stock up on.
Deep Conditioning & Repair Treatments
There'll come a point in your curly hair routine where you can visibly notice and feel how straggly your hair is. This usually happens a few weeks in, when all the true damage your hair has taken comes to light. Don't despair, there are ways you can fix this.
One of the cult products for giving your hair an intensive rescue is the famous Olaplex treatment. But let's be real, Olaplex is bloody expensive. My weapon of choice here is this R-Plex Hair Repair kit from Superdrug. It's a curly girl method approved product as it has no silicones, sulphates or parabens and works really well to give your hair a much needed deep condition. Also, at £6.99 it's a fraction of what you'd pay for an Olaplex treatment. I'd definitely give this a go as a beginner to the whole method.
I'd also recommend this Noughty To The Rescue Deep Intense Moisture Treatment. It does what it says on the tin, really, and being part of the Noughty range it's completely curly girl method friendly too.
Another go-to for me is this Ultimate Blends Banana Hair Food masque by Garnier. It smells amazing and works as a 3-in-1 treatment. Sometimes I just use it on its own and then style with gel, it's that good. Also, it's quite nice to use a coconut-free product for a change! It does leave my fine hair feeling a bit heavier at times, but that's usually when I haven't clarified (see above) for a while. Try it out and see for yourself.
Styling products for the curly girl method
You're going to need a vast supply of gel to really kickstart your curls, believe me. Two of the best curly girl gels for beginners have to be these ones from Wilko and Tesco.
Wilko Extra Hold Hair Gel – I've used this one with varying degrees of success, but it's a brilliant starter product. I found that I had to really use a lot to get the desired effect, but it does the job well. I suspect that on a different hair type this stuff would work fantastically, so give it a try. Plus, it's cheap as chips so you've got nothing to lose.
Tesco Essentials Gel – This one has the full 90's teen boy effect about it, but don't let that put you off. This stuff is one of my best friends, honestly. You can go with the green one for firm hold, or there's a purple one for extra hold. I've only ever used the green, but it really does lock in the curls better than anything else I've tried. Again, this is another one that definitely won't break the bank, so grab some while you're doing your next grocery shop.
If you're looking to spend a bit more on a gel, you could try this ECO Styler Olive Oil Gel – I haven't tried it myself but it's curly-girl friendly and could be a next step up from the supermarket gels.
Also worth looking at is mousse. Particularly this new firm mousse from Superdrug. It's one of the very few mousse products that's actually curly girl method approved, and it has great hold, plus it's only £1.99!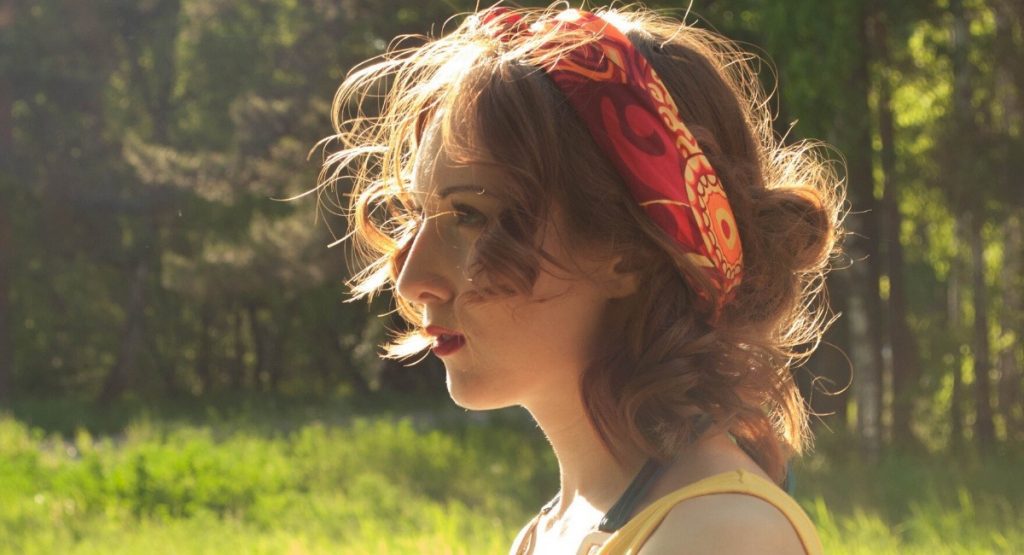 Sleeping and curl maintenance
I'm not going to point you in the direction of everything that's out there but you're also going to need a stock of the following:
Scrunchies (soft fabric covered ones) – you'll use these for doing the pineapple (I'll explain that in a styling post) and for general bad hair days. The curly girl method isn't going to stop those from happening, so you'll need supplies.
Cotton t-shirts – specifically ones you don't mind getting a bit wet and messy, as you'll be using them to dry and plop your hair with. I've briefly mentioned this before, but I'll go over it again in another post later.
A hair buff, hair wrap or satin sleeping cap – trust me, these will be a godsend for keeping your curls intact overnight. Yes, it might look like you're putting a condom on your head, but your hair will thank you for it. A buff will stretch over your curls keeping them safe without pulling them too tight, which is what can sometimes happen with a scrunchie overnight. Have a look at these ones to get an idea of what I mean.
Curly girl method products for beginners – do your research
I can't stress enough how important it is for you to research your hair and curl type before splashing out on a load of new curly girl method products. You might end up wasting a load of time and money on things that are entirely unsuitable for your hair! Make sure you check out some curly girl Instagrams, read up as much as you can and trial and error things at the cheaper end of the scale first.
Once you know what kind of hair you're actually working with, you'll know which products will suit you best. It takes time and perseverance, but you'll find a routine that works for you.
---
What are your favourite curly girl method products for beginners?
Have you started on the curly girl journey? If you have, let me know in the comments and feel free to ask any questions and I'll try my best to answer them!
As always, feel free to catch up with me over on Twitter and you can also check out my Curly Hair Goals Pinterest board for more ideas and tips. Please do share this post if it's been useful; it took me AGES to find the right beginner-friendly products as a UK curly girl, so hopefully, it can help others do the same.