Introducing a new series – Women & Work. I've written a lot about my line of work as a writer and the world of freelancing in general, and it's got me thinking about the range of experiences women have in the workplace.
In this special series of blogs I'm going to be discussing some of those experiences with a range of readers and colleagues, to look at how our attitudes and feelings towards work and have changed over time.
It's 2018 and the gender pay gap issue is huge, for good reason. In the latest release by the Office for National Statistics (ONS), these key points highlight a broad analysis of the issue:

Figure 1 shows the median gross hourly earnings for men and women full-time employees. Between 2011 and 2017, men's pay has grown by 10.4% from £13.12 to £14.48 per hour whilst women's pay has grown by 12.0% from £11.75 to £13.16 per hour.

In 2017, men on average were paid £1.32 more per hour than women, which, as a proportion of men's pay, is a pay gap of 9.1%.

The pay gap has fallen from 10.5% in 2011 to 9.1% in 2017, but remains positive in value – meaning that on average men are paid more than women.

Understanding the gender pay gap in the UK – ONS
We can see this more clearly in the graph (figure 1) provided:
Working patterns and type of role also have a part to play in the pay gap – it's not all about hourly pay.
It's clear from the current evidence that fewer women are in full-time roles, and that fewer women fulfil roles classed as 'high-skill occupation groups', such as senior officials, chief executives and directors, for example.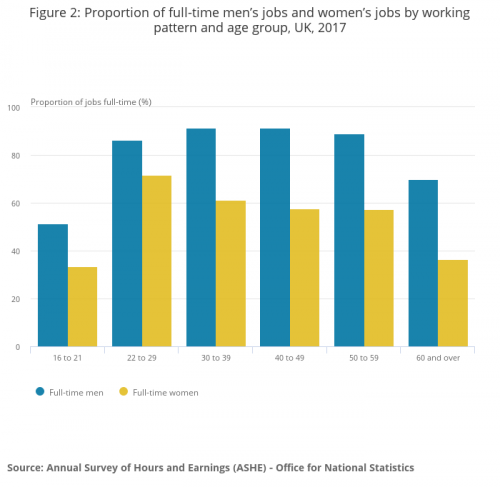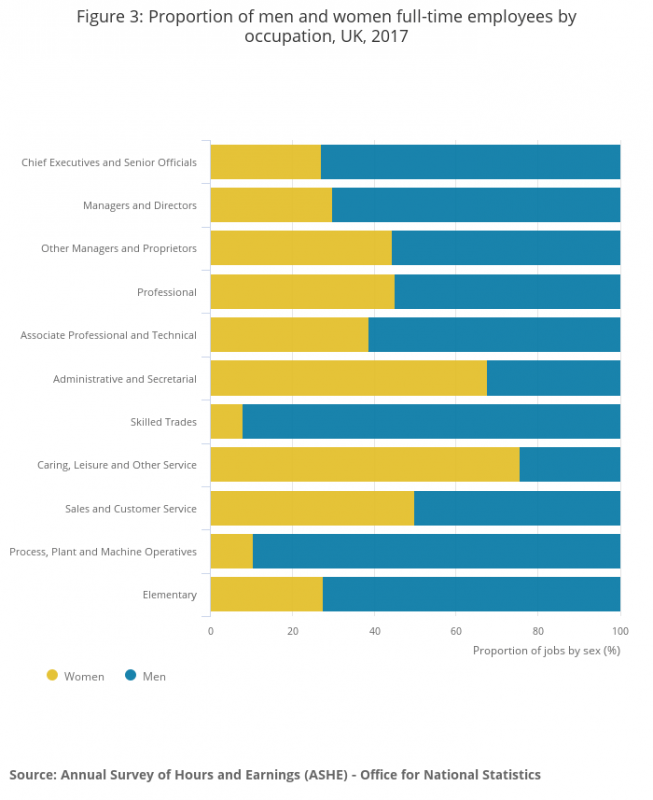 With these figures in mind (and there's a great deal more information available in the ONS article that I'd encourage anyone to read), I thought it would be interesting to get some insight into a range of women's experiences of working life.
Do these statistics translate into the experiences of the women in my community? Do the women I know or work with have interesting stories to tell about their careers? In this series, that's exactly what we're going to find out. 
Want to get involved with Women & Work?
If you'd like to contribute your story, please do get in touch with me via any of the options over on my contact page, or drop me a quick tweet over on Twitter and I'll get back to you.